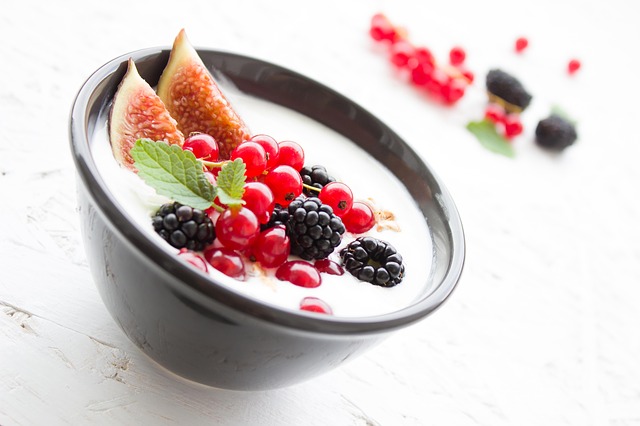 Yogurt is a popular snack treat for people who are trying to monitor their weight. Did you know that apart from making you lose weight, yogurt has other benefits to your body?
One way to improve your health naturally is by eating an adequate amount of yogurt everyday. Yogurt has live microorganisms called probiotics. These good bacteria help your body works properly.
Here are some benefits you can get from eating yogurt:
– Improves gastro-intestinal functions
Since yogurt is rich with probiotics, it helps improve food digestion and absorption. Good digestion and absorption will prevent you from experiencing hyperactive bowel movements and constipation. Yogurt also helps lactose intolerant individuals. It also lowers your risk of getting inflammatory bowel diseases like Ulcerative Colitis and Crohn's disease.
Article Source: http://EzineArticles.com/3864625